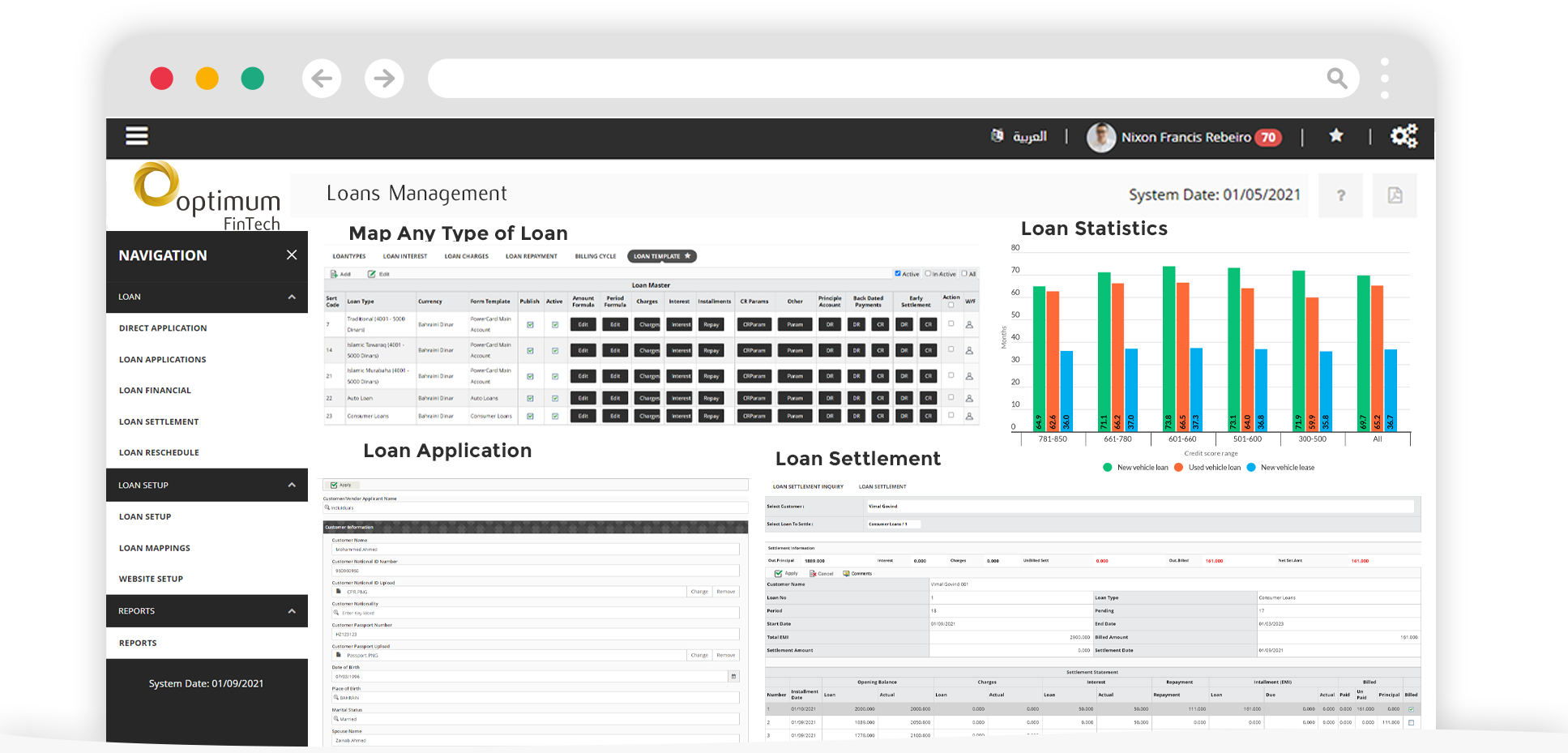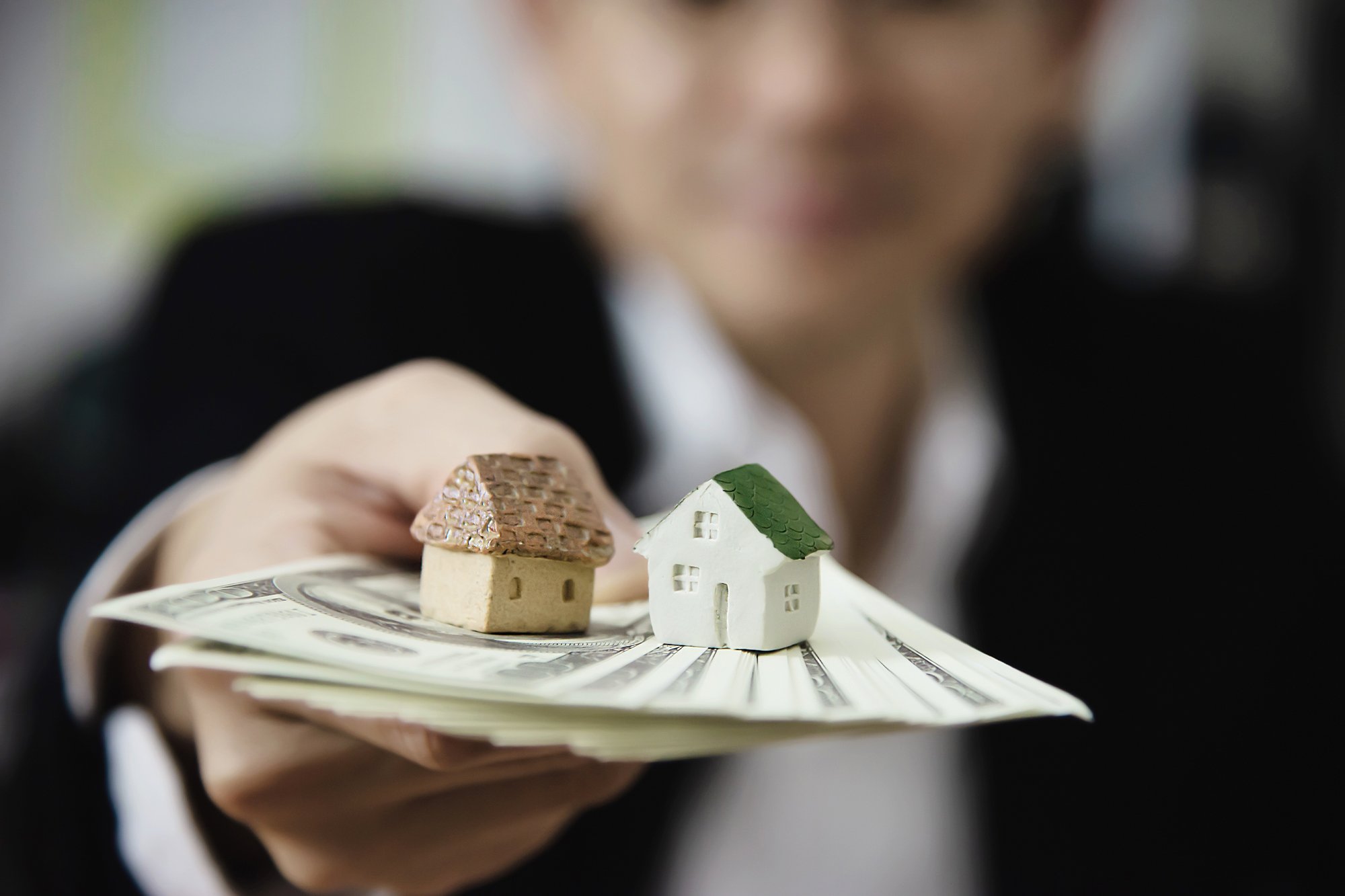 Optimum Loans Management Module is an integrated web-based system for management of small loans by micro finance banks. It supports the cloud-based platform where the data would be hosted on cloud servers and then the system can be used over the internet.
It provides a powerful Security and Workflow. Specific system and operational roles can be defined at user or user group levels. A powerful document workflow ensures the smooth flow of documents within the organization.
Available on premise or on cloud
Online real-time posting, resulting in online real time financial reporting.
Bilingual capability: Arabic/English, you log into the system with the language of your choice.
Extensive MIS reporting (in both languages).
Multi-level access to the system and powerful central security control.

Functionalities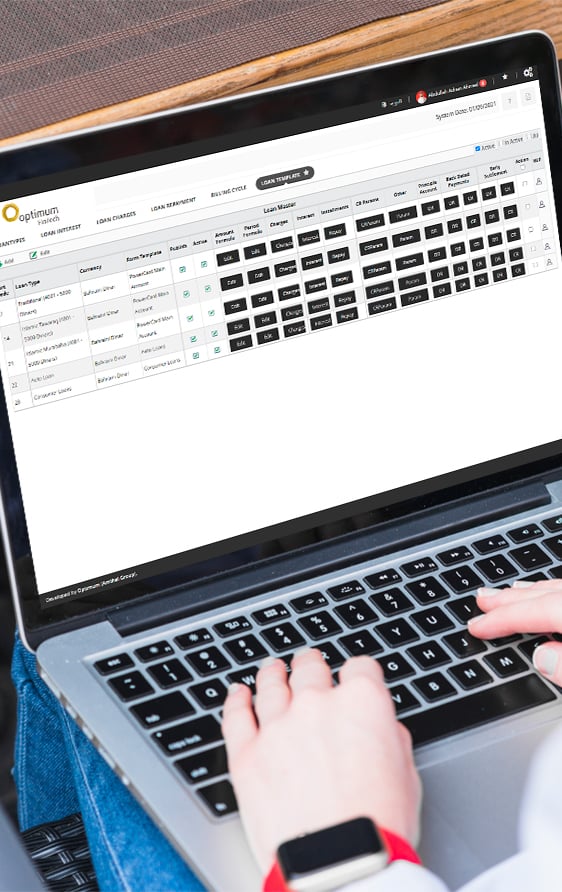 Loan Setup
The loans provided by Loan Setup in Micro-Finance institutions are different from those offered by conventional banking institutions. The Loans Management Module includes the setup for loans applications where in any kind of form can be setup in system to be available online for loan application.
Any type of loan be it Islamic or Conventional can be setup easily in system with ease of use yet complete control over financials.
Loan Setup Functionalities:
Multiple types of loans such as Islamic loans & conventional ones
Multiple type of loan periods
Multiple names of loans
Create multiple loan formulae for loan terms
Calculation of benefits, Murabaha & commissions
Multiple types of current accounts
Inquiries & Reports
Electronic Alerts via E-mail
Loan Applications
The Microfinance loan process starts with the filing of Loan Applications, both online and offline. Then it passes through different stages, until the loan is approved or rejected.
Loans Management Module includes the management for Loan Applications with user defined forms and validations based on requirements of each loan type.
Loan Applications Functionalities:
Online or offline loan application forms
Data validation for mandatory fields
Move the application electronically by approvals and authorizations from one department to another
Follow-up applications
Approval or rejection of application electronically
Issue remittance advise for the loan
Post accounting entries
Inquiries & reports, & electronic alerts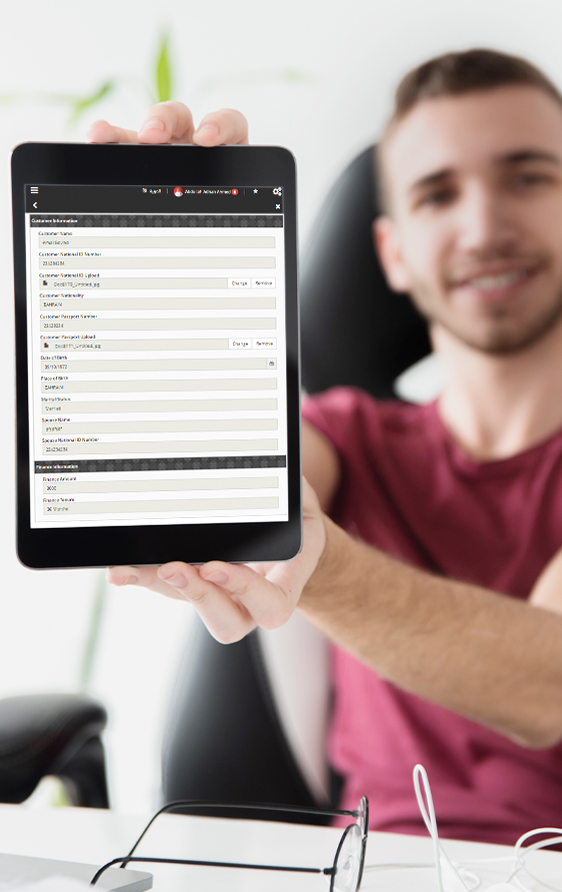 Current Accounts
Micro-finance institutions provides both checking account and savings account facilities to its customers. Loans Management Module eases the management for current accounts with full control over loan operations.
Loans Management Module provides total security and in-built document flow to manage the system with total control. The e-Statement makes it very easy for the customers to know complete picture of transactions.
Current Accounts Functionalities:
Open all types of current accounts such as current accounts, Murabaha Current Account
Calculate fees, commissions, interest and Murabaha automatically
Send electronic statements automatically
Inquiries and reports
E-alerts
Loans Management
The loans management process deals with different stages of the loan, from application to repayment. It involves the processing of documents, follow up of repayments, maturity of loans etc.
Loans Management includes the management for loans with complete control over financials and security.
Loans Management Functionalities:
Opening loan and Calculating sales commissions, benefits and Murabaha
Charge premiums according to the duration of the debtors account
Follow-up of installment payment until maturity of loan
Dealing with the repayment of the loan electronically by documentary movement
Dealing with the extension of the loan electronically by documentary movement
Dealing with the maturity of the loan electronically by documentary movement
Follow-up collection electronically
Electronic reports and inquiries, and electronic alerts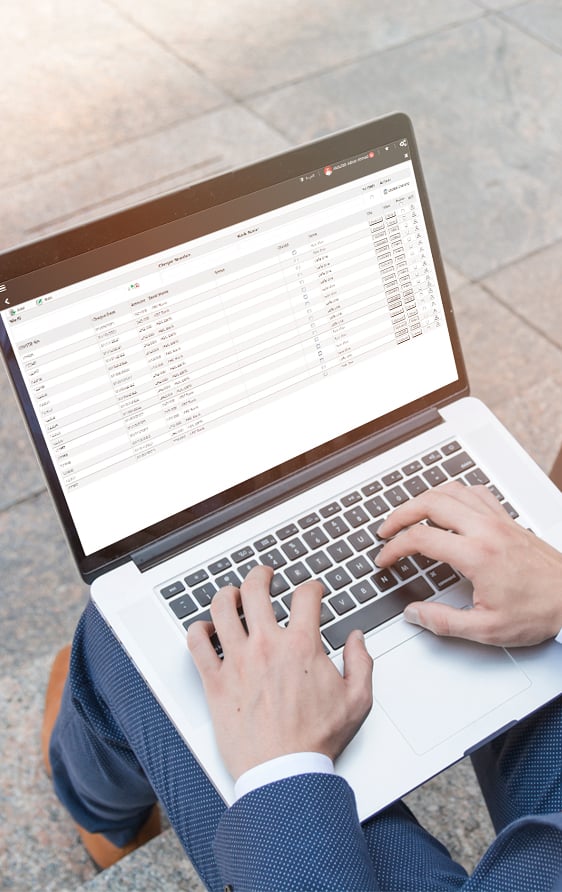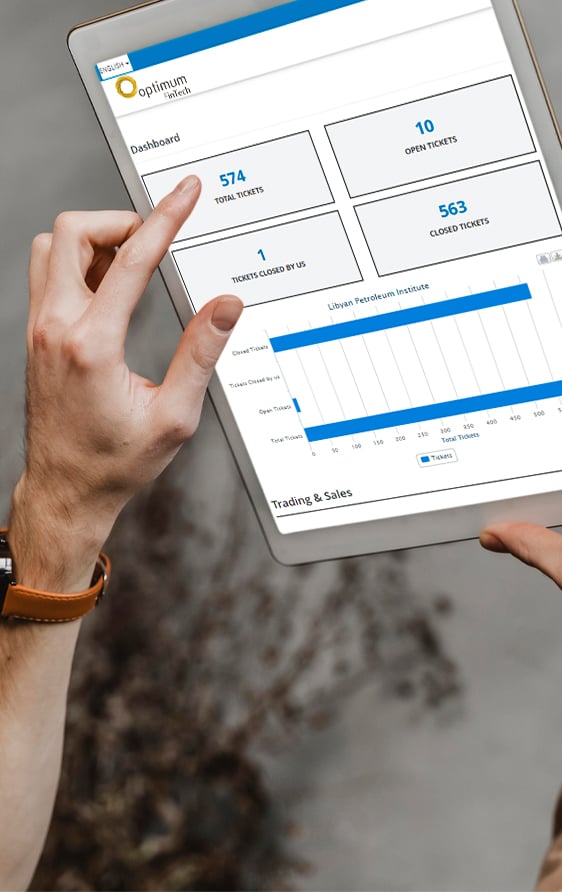 Customer Services Management
Customer Services Management Module automates your entire customer services and related activities. Customer Services areas can be pre-defined in system and limited or full access can be provided to customers based on customer type or services used.
A comprehensive yet easy to use Customer Support Portal is also available as part of the system. Customer Services Module has built-in functionalities of e-mails and messaging which can be scheduled to be sent automatically to all or set of customers.
Customer Services Management Functionalities:
Customer Support Portal
Customer Service Levels
Customer Support/Service Tickets
Customer Communications
Business Intelligence
Business Intelligence provides the most user-friendly mechanism to transform, access, analyze and present your business data in the most stunning way. It helps users to turn complex data into actionable insights that can be easily understood.
Users can connect virtually to any Optimum ERP data, both in the cloud or the local server. They can also analyze the data and share insights on the web or on mobile devices. Users can generate and share rich and interactive reports to visualize and analyze your data.
Business Intelligence Functionalities:
Data Transformation
Data Analysis
Data Delivery
Interactive Reports Creation